Upcoming characters Genshin Impact is one of the hottest topics in the community. In this guide, we are bringing together information about all the future characters of the game that will appear after Genshin Impact 3.0.
The leaks revealed a huge amount of information regarding the future characters of the game. To date, we know about the order of 20 representatives of Teyvat, which will enter the game in future updates. Below is everything we know about each upcoming adventurer:
Tignari Genshin Impact
Travelers should know that Tighnari is a 5-star dendro bow user who appears to have long ears and a puffy tail. The above leak describes his charged attack, which has traits similar to Gan Yuso on Eimiyu.
It is also mentioned that Tignari's Elemental Skill and Elemental Burst deal damage and amplify Charged Attack's damage, though without any specific method.
Colley Genshin Impact
This manga character Genshin Impact is finally making its debut as a playable character in Genshin Impact 3.0. As with other characters, no banners featuring her are currently known. So far, it is not known at all about the skills of the girl. However, she is a 4-star Dendro bow user that has a boomerang effect somewhere in her kit (it is unknown if this refers to her Elemental Skill, Explosion, or something else). Unfortunately, there are no leaked images of her cute companion.
Dory Genshin Impact
Apparently, Dory is a 4-star two-handed sword and electro user, similar to Razor. However, she can play a supporting role as Dory's form allows her to deal out-of-field damage and heal. This is almost identical to the recently released character Kuki Shinobu, so there might be more to Dory that hasn't been revealed yet.
Saino Genshin Impact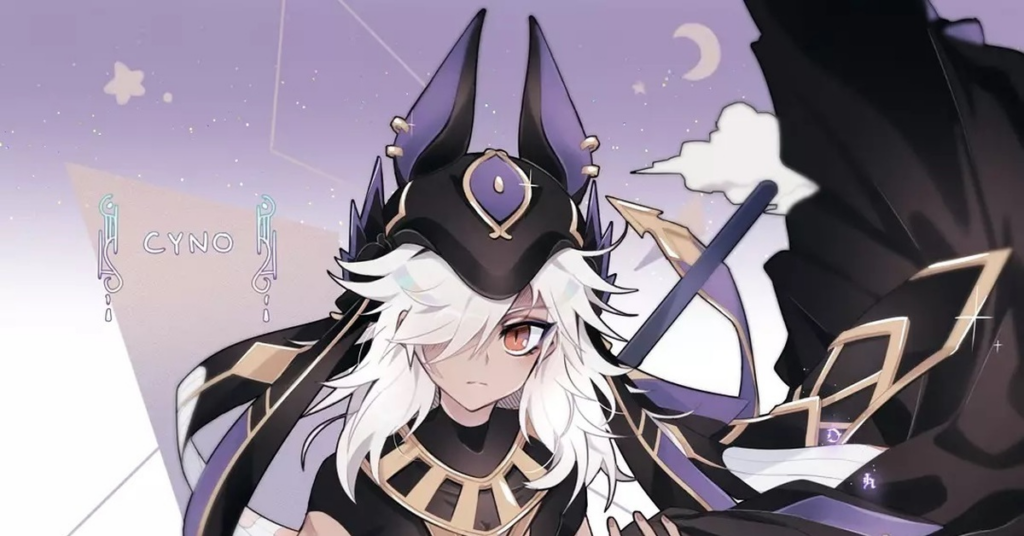 The character first appears in the twelfth chapter of the official manga, and also as one of the story characters in the Genshin Impact Teaser – Teyvat.
Saino is an alchemist at Sumeru Academy and an old acquaintance of Lisa. In the manga, he helps Collea seal her dark powers within him.
Saino's weapon is known for sure – in the teaser, he appears with spear in hand, which inspires confidence that he will become another spearman. With God, everything is more complicated, since it does not manifest itself, and it is not known whether it has any element at all. But upon closer inspection of his image in the teaser, you can see the decoration on the belt with a red stone. It is not entirely clear whether this is really just an accessory or a hint of Pyro/Geo eye of god.
Neelow Genshin Impact
According to rumors from the Genshin Impact community, Nilo is a female character that will be joining the game in future gjckt 3.1 updates. Although there is no confirmation regarding her and the name is still subject to change, there is a rumor that the girl is a dancer.
Nilou may refer to water lilies or lotuses in Persian. This may be a hint that Neilow is hydro character.
Kusanali (Nahida) Genshin Impact
Kusanali – God of Wisdom and Archon Dendro. Gan Yu once referred to the god Dendro as "he", but she has since been confirmed as a female character in the final quests. She is also the youngest Archon at just 500 years old compared to when Rex Lapis "passed away" at over 6,000 years old.
Leaks predict that Kusanaly's character model will look like a little girl, but will be slightly larger than Klee, Qi Qi, and Dione. HoYoverse hasn't confirmed this, but the childlike appearance would make sense when compared to the much older Jun Li. There are also rumors that she looks like Teresa Apocalypse from Honkai Impact.
Al Khaytham (Su) Genshin Impact