New Constellation Information Collei appeared on the network thanks to leaks. Below you will find detailed information.
Constellations Collei Genshin Impact
C1 – When Collei is on the team but not on the battlefield, her Energy Recovery is increased by 20%
C2 – Slightly changes the first passive. Effect – "Growth", is now always given on the return of the boomerang. And if a Burn, Quicken, Intensify, spreaf, Overgrow, Hyperbloom, or Burgeon reaction was triggered before the effect ended, the effect is extended by an additional 3 seconds. You can only extend it once per roll. It is necessary to open the first passive.
C3 – Increases skill level by 3.
C4 – Using the ultimate grants all team members 60 Elemental Mastery for 12 seconds.
C5 – Increases the level of the ult by 3.
C6 – Boomerang strike creates a small cat, like in an ult, which deals 200% of Collea's ATK in the form of Dendro damage. Only 1 time per boomerang.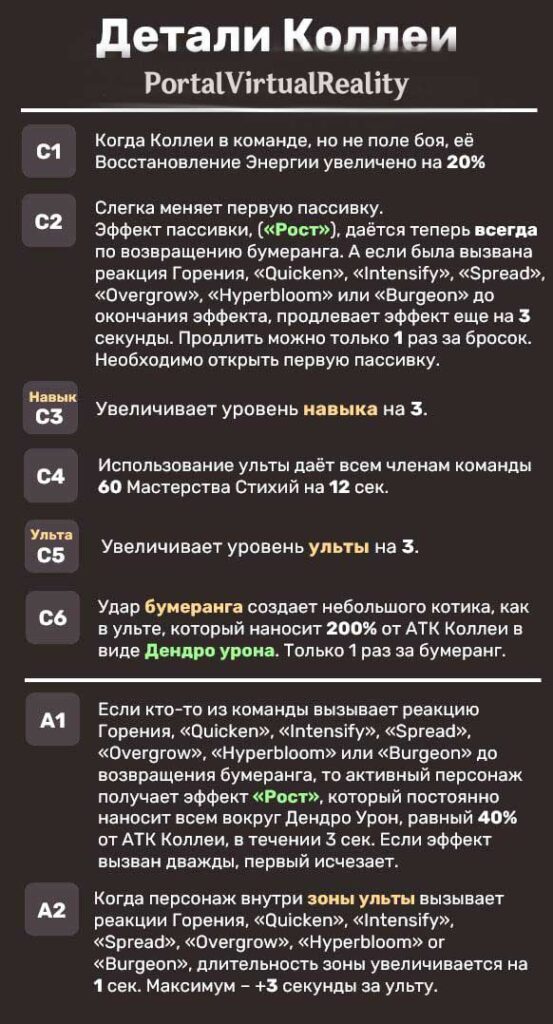 Collea Genshin Impact Constellation Icon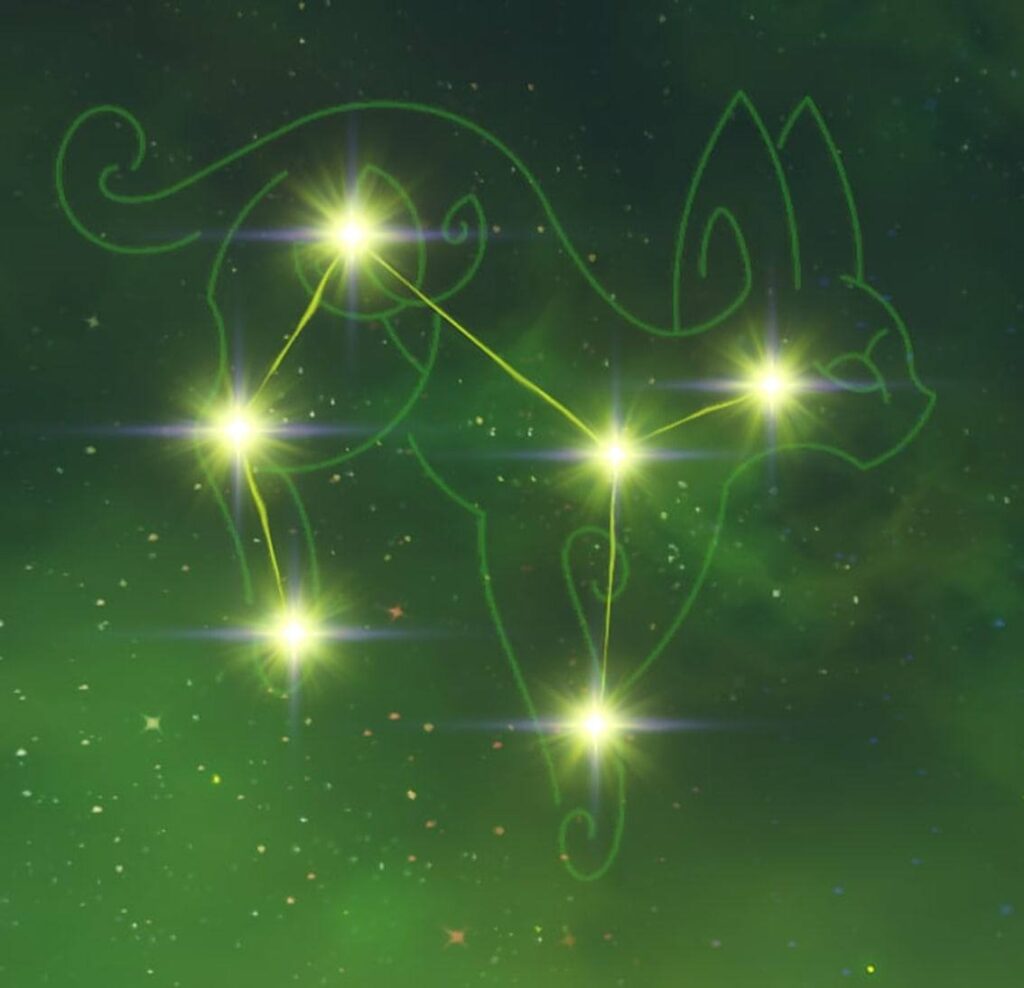 Collea Passive Skills Genshin Impact
A1 – If someone on the team calls Quicken, Intensify, spreaf, Overgrow, Hyperbloom or Burgeon before the boomerang returns, then the active character will get the effect "Growth", which constantly deals damage to everyone around Dendro, equal to 40% of Collea's ATK, for 3 seconds. If the effect is called twice, the first one disappears.
A2 — When the character is inside the zone ults triggers the Burn, Quicken, Intensify, spreaf, Overgrow, Hyperbloom, or Burgeon reactions, increasing the duration of the zone by 1 second. Maximum – +3 seconds per ult.
This is all the new information about Collea's abilities for now. Find more news about Genshin Impact in our special heading.