We are looking forward to the live broadcast Genshin Impact 3.3, which will be hosted by HoYoverse as usual to familiarize Travelers with new content that will appear in the game in the new version and keep players busy with Teyvat business for the next month. In this article, we will talk about the date, time and platforms on which we can see the live broadcast.
Travelers already know that version 3.3 is due to launch on December 7, 2022. The Genshin Impact 3.3 livestream is scheduled to air on one of the following days:
November 25, 2022
November 26, 2022
November 27, 2022
The stream should still air on Bilibili at the regular time, which is 8pm (UTC+8). Daylight Savings Time will affect Twitch broadcast times by making it 7am (UTC-5).
---
Estimated date and time of Genshin Impact 3.3 live broadcast
If you are in doubt about the past priority of special programs that always aired 10-12 days before the corresponding version update, then perhaps the following data can convince you. This list includes the number of days between a live stream and a version update, from version 2.0 onwards:
Version 3.2:10 days
Version 3.1:12 days
Version 3.0:11 days
Version 2.8:11 days
Version 2.7:11 days
Version 2.6:12 days
Version 2.5:12 days
Version 2.4:10 days
Version 2.3:12 days
Version 2.2:10 days
Version 2.1:12 days
Version 2.0:12 days
Version 1.6:12 days
Version 1.5:12 days
Version 1.4:11 days
Version 1.3:12 days
Version 1.2:12 days
Version 1.1:12 days
The only exception was version 1.0, which happened the day before the game's release date. For the rest, HoYoverse was incredibly consistent with special programs usually airing 10-12 days before a version update.
Subtracting 10-12 days from version 3.3's known release date of December 7th, 2022 means Genshin Impact 3.3's livestream should air on one of these days:
November 25, 2022
November 26, 2022
November 27, 2022
HoYoverse usually confirms special programs about two days before they air. Hence, travelers should hear from them around November 23-25, 2022.
---
What to expect from the Genshin Impact 3.3 livestream?
The most obvious thing to look forward to in the Genshin Impact 3.3 livestream is the introduction of three temporary promo codes that will give you 300 primes. This tradition is found in every recent special program, so it is unlikely to be canceled anytime soon.
The Wanderer and Faruzan are two characters that will appear in this update. All of their playability and materials are actually already known. Past specials have always showcased new characters in short gameplay montages, so the Genshin Impact 3.3 livestream should do the same here.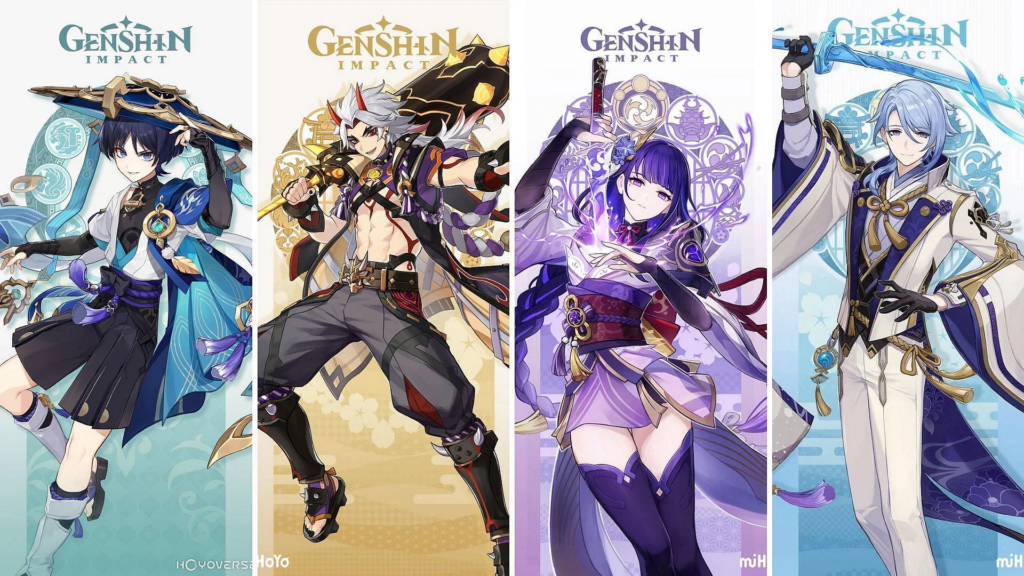 In this regard, confirmation of the re-launch of banners must also occur here. Current rumors indicate that Itto, Raiden, and Ayato will see replays in version 3.3. There is a possibility that these leaks may be fake, so it would be useful to have official confirmation.
In addition, new artifacts and events should also get some screen time in the Genshin Impact 3.3 special program. In addition, it was previously confirmed that TCG Call of the Seven is in this update, so it will probably also appear in the stream.