Echoes from the Void in Genshin Impact is a new format web event dedicated to the released OST album of the Rift, where Travelers will enjoy the soundtracks of the mysterious region and share them on their social networks. Participants who have fulfilled all the conditions of the event will receive a promotional code with primogems as a reward, as well as an exclusive avatar frame on the HoYoLAB forum.
The article presents the conditions for participating and receiving prizes, as well as the rules of the event and the total number of awards.
Content
Echoes from the Abyss Event Dates for Genshin Impact
Echoes of the Void event will last a week from June 23 2022 on June 30, 2022.
Who can take part in the Echo from the Abyss event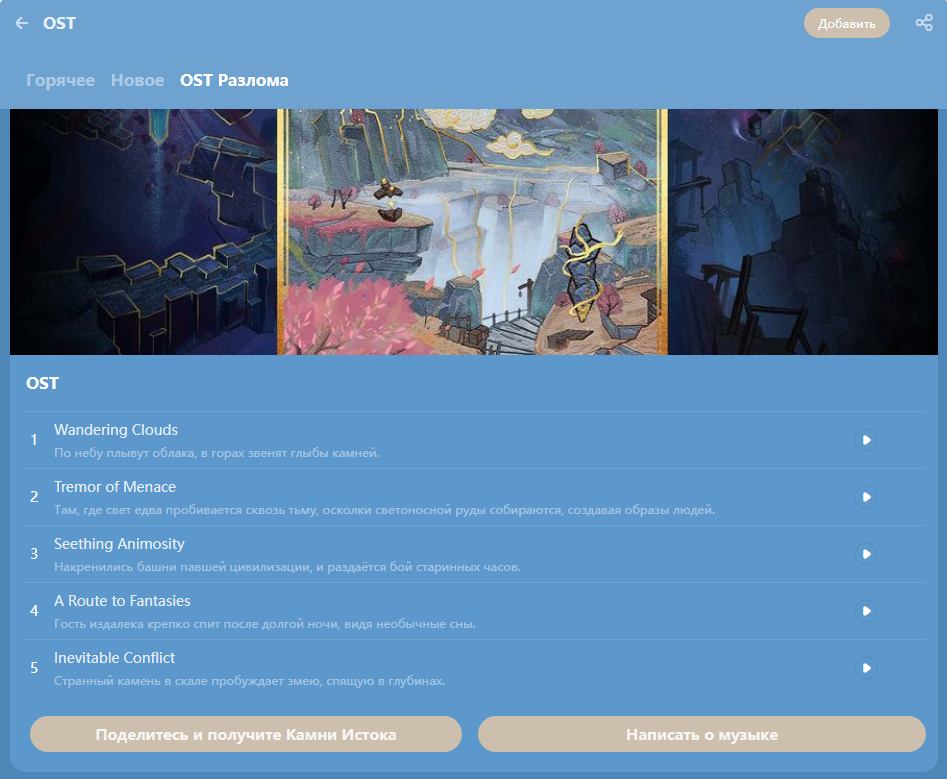 Absolutely all Travelers can access the event and its rewards, but in order to be considered a participant in the event, the following conditions must be met:
Visit the event page and listen at least three melodies from the presented album (under the name of the track, the inscription "listened" should appear).
At the bottom of the page, click onshare and receive Source Stones".
Select the desired platform from the list below and repost. It is worth noting that posting a link is optional, you can simply click on the yellow paperclip icon – this is also considered a fulfilled condition.
Echoes from the Void Event Rules
1. Travelers can enter this event multiple times but will only receive one prize. Prizes are not cumulative.
2. Since the number of winners is quite large, we will not announce the list of winners. Stay tuned to HoYoLAB until July 7th for the results of the event. The promo code for the exchange of Source Stones is valid from July 3, 00:00 to July 6, 23:59:59. After this period, the award will be automatically cancelled. We ask you to be patient and check private messages with information about the reward.
3. After posting a link on a personal page on social networks, it is prohibited to post any content that violates laws or community rules.
Echoes from the Void event rewards
Two million participants who shared compositions and fulfilled all the conditions will receive:
Promo code for Source Stones x40;
HoYoLAB unique avatar frame.
The promo code can be activated directly in the game or on official website. It is only valid for 3 days, so be sure to activate it on time.