Showing you how to take the first two shots in the World Beyond Canvas: Greening Genshin Impact event on day one.
So, the World Beyond the Canvas: Greening event has started and we have the first day and two shots to take if you don't want to miss out on all the rewards provided by the event.
For directions to take pictures of the two landmarks, talk to Asagiri, who is looking for inspiration for her sketches. The girl, as usual, stands in Inazuma.
After talking with her and equipping your camera from inventory, you can go to complete tasks.

How to Take Pictures on the First Day of the World Beyond the Canvas: Greening Genshin Impact
Sick Mentor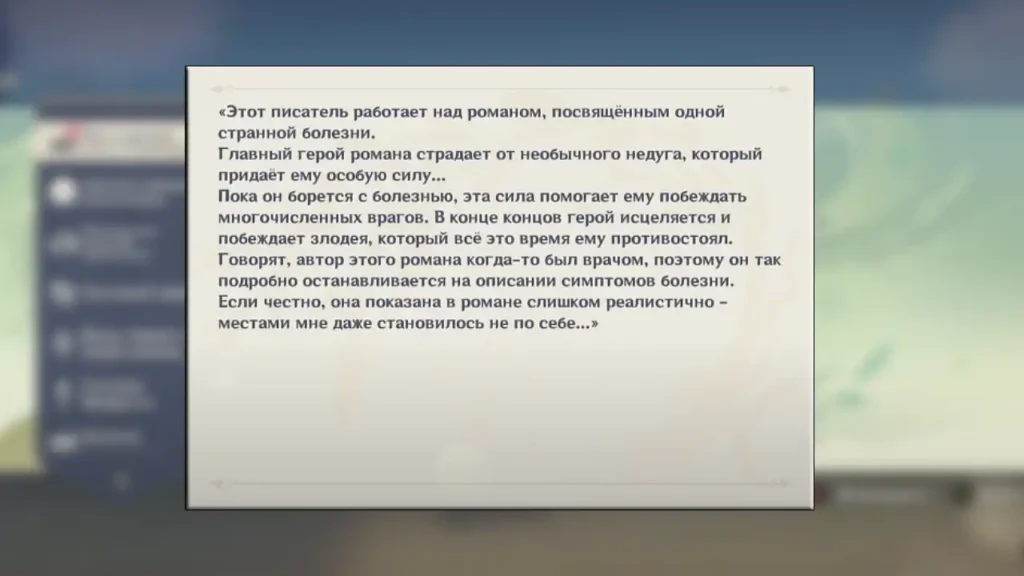 Photo Purpose:
Capture Gandharva

Camera covers 1 point
The picture must be a character
The character uses an anemo elemental skill
Having studied the conditions, we set off to take the first picture, taking the character's anemo with us, because without a representative of the air element, the task cannot be completed.
Fix the shooting direction as follows, like the screenshot below: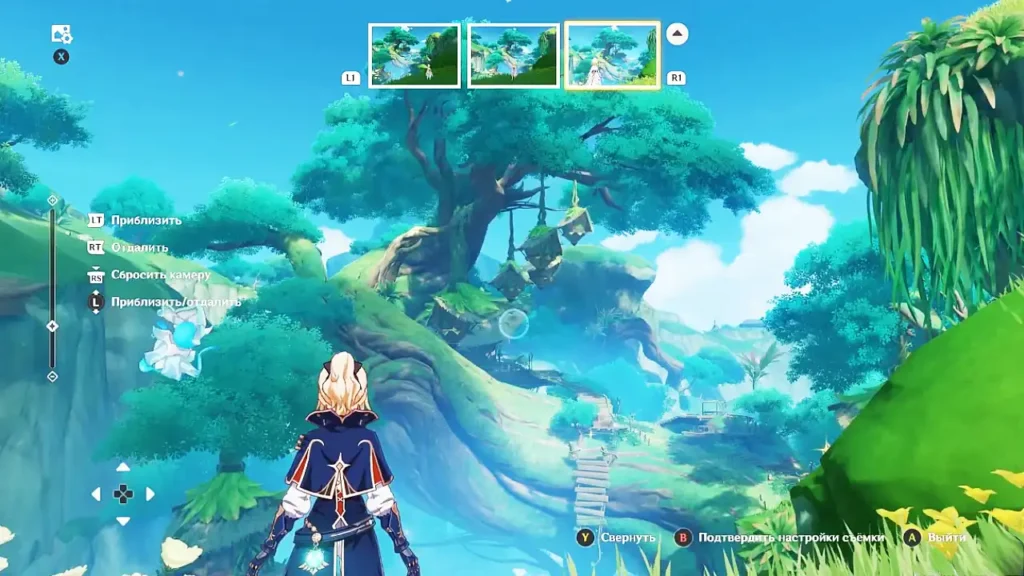 When the camera is fixed, it remains to apply the anemo skill of your character (in our case, Genie) and take a picture.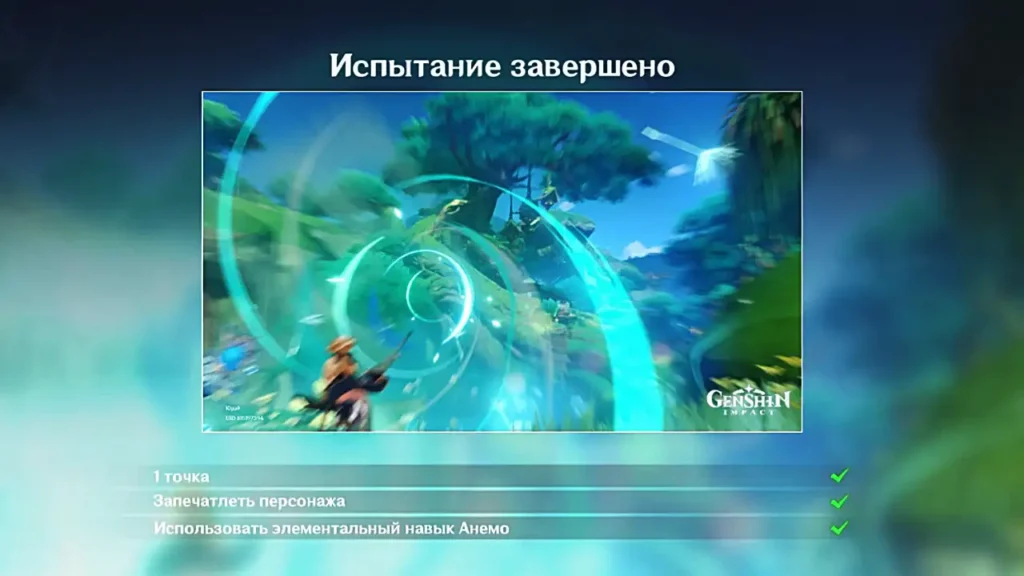 Shadow over Luhua Lake
Photo Purpose:
Capture Luhua Lake

Camera covers 2 points
The picture must be a character
Geo character must be used
Character in idle animation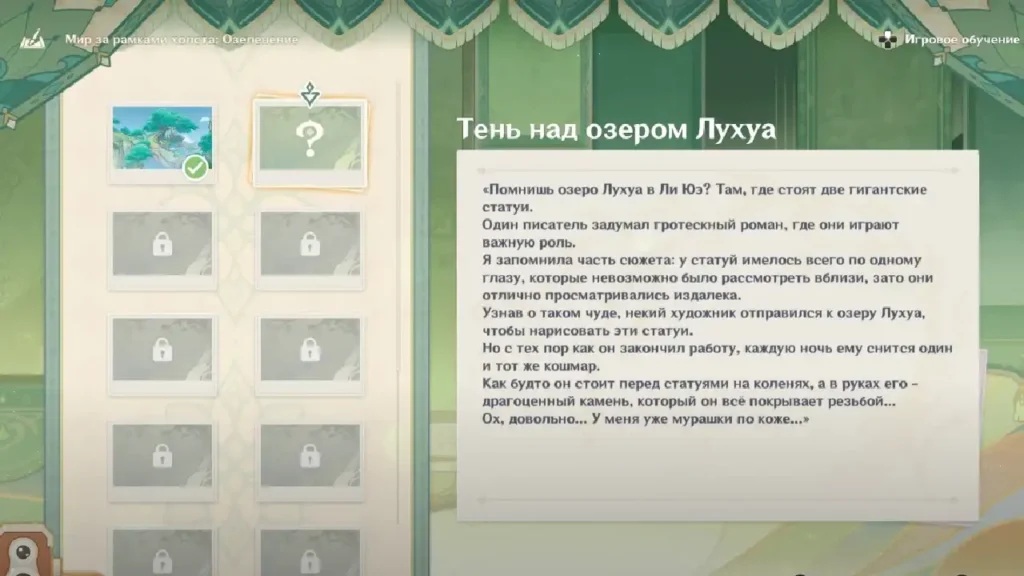 Now we are going to take the second shot, taking the geo character with us this time.
We fix the camera angle and take a picture. Remember that the character must start the idle animation, which means that you should not touch him for a while and take a picture at the moment when he starts to get bored))
After taking the second shot, take the rewards, and these are 30 primogems for each, not counting the pestilence and the hero's experience. The first day of the event will be completed and we are waiting for new challenges of the event.