Our guide will explain how to "Clean the waterways that pierce the mountains" in the Xin Yan story quest "Fire Song: Part 1" of Genshin Impact, which takes place on the islands Archipelago of the Golden Apple.
Clear the waterways that pierce the mountains
After watching the cut-scene, follow the road to the very cliff until you see giant flower. You need to get to it: just jump down and fly on the glider. A huge plant, it turns out, is also talking. The interlocutor will tell you that this illusion – hall of music. In order for the flower to help the company go further, it needs to sleep, and for this it is necessary to deliver some water to the gatekeeper. The spring can be found at verdant mountain range. Xin Yan and the flower will shake hands, after which the friends will find themselves in the archipelago.
Mona will pay attention to the currents, which will surely lead the Traveler to the waterways. You need to follow them.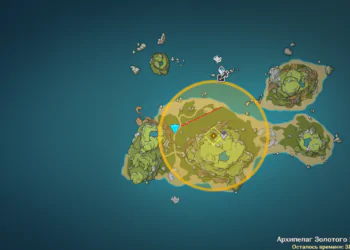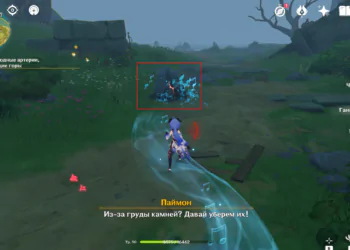 Gradually, underwater strips will lead to the first stone, which blocks the flow of water. The first such place is located on the path connecting the northern and southern coasts. There is a stone on the road that needs to be broken by hitting it. After these actions, the water will continue to flow further. Let's follow the flow again.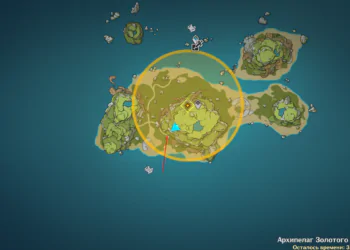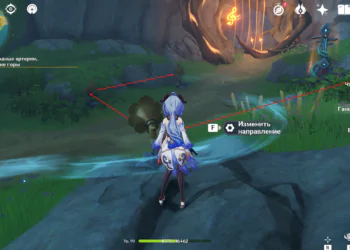 If it is difficult to navigate the streams, move along the usual country road. She will lead the Traveler to the entrance to the cave, but the passage is closed. There is a harp nearby, you need to play the melody again to remove the barrier.
Go to the lower right flower and press "Change Direction", then return to the musical instrument and play. The passage will open and you can go inside to activate the cut-scene. Kazuha found a note in which Albedo talks about the islands. After the dialogue, new streams will appear leading up.
How to get cold spring water
Go around the rock on the right and start climbing higher. Along the way, you will meet vines that will help you in your ascent. Climb to the very top, there you will find melodic flowerswith which to interact. The harp has two objects, go to the bottom one and change the direction so that it looks up. Now move to the flower standing at a distance. Click on it three times to direct it to the note icon. Play the instrument to remove the barrier and clear the waterway.
The flow of water is unlocked, go to the reservoir and a cut-scene will begin, after which the first part of the task Flame Song will end.