An ongoing event in Genshin Impact, Outside the Canvas Inside the Lens, has brought a few surprises for players. What seemed like a normal photographic event quickly turned into a meet and greet on the 2nd day. Players will encounter two familiar faces in Inazuma: Yoimiya and Childe.
If someone completed tasks with 1st day event, the updated quests asked players to capture more landscapes in different regions after the daily reset. The following article will walk you through the new steps in the event and places where you can find and interact with Yoimiya and Tartaglia.
---
Genshin Impact World Beyond the Canvas: Landscaping – guide and location Yoimiya and Tartaglia
---
1) Location Yoimiya and Tartaglia
And childdaand Yoimiya can be found in the Tinju Forest. Once you've finished taking the third photo of Port Ormos, teleport to the waypoint south of Narukami Island. The image below can give you a clearer idea. Once you spawn at the waypoint, you will see Childe standing right in front of you.
You can either interact with him or walk right past him to the photo spot. The interaction will unlock several dialogue options where Tartaglia appears to be helping Yoimiya and a few kids track down the "Great Mujina Yokai". To find Yoimiya, head to the marked photographic icon and look to the south of your minimap.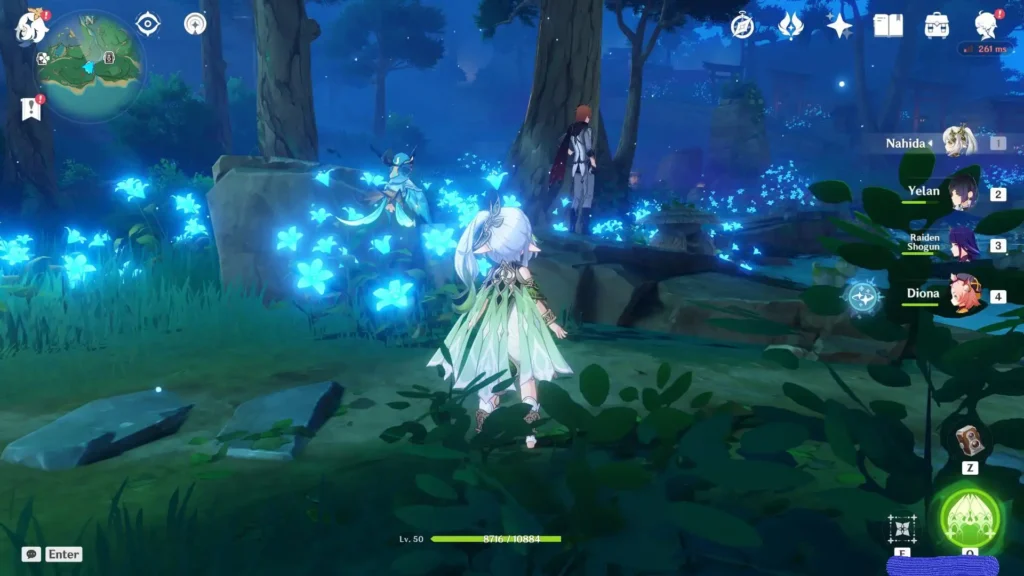 The image above will give a more accurate idea of ​​Yoimiya's whereabouts. You can interact with her to learn about the whole situation where she thinks Childe is doing a good deed despite being a harbinger of Fatui. While both interactions don't reward extra primogems or resources, players enjoyed this little surprise in the mini-event.