"This is not fake" – this is how a well-known informant tweet begins Genshin Impact BLANK. The guy revealed information about what Tighnari looks like through a slash art of the character, indicating that the character will appear in 3.0.
"Hi, my name is Tighnari and I'm Dawson Rainforest Chief Ranger. I am responsible for the safety of passers-by and the ecology of the rainforest. If this is your first time here, my advice is to read the Dawson Rainforest Survival Handbook, and especially the chapter "How to Tell an Edible Mushroom from a Poisonous Mushroom…"
5★ Tighnari
Dendro Archer
Tignari Character Skills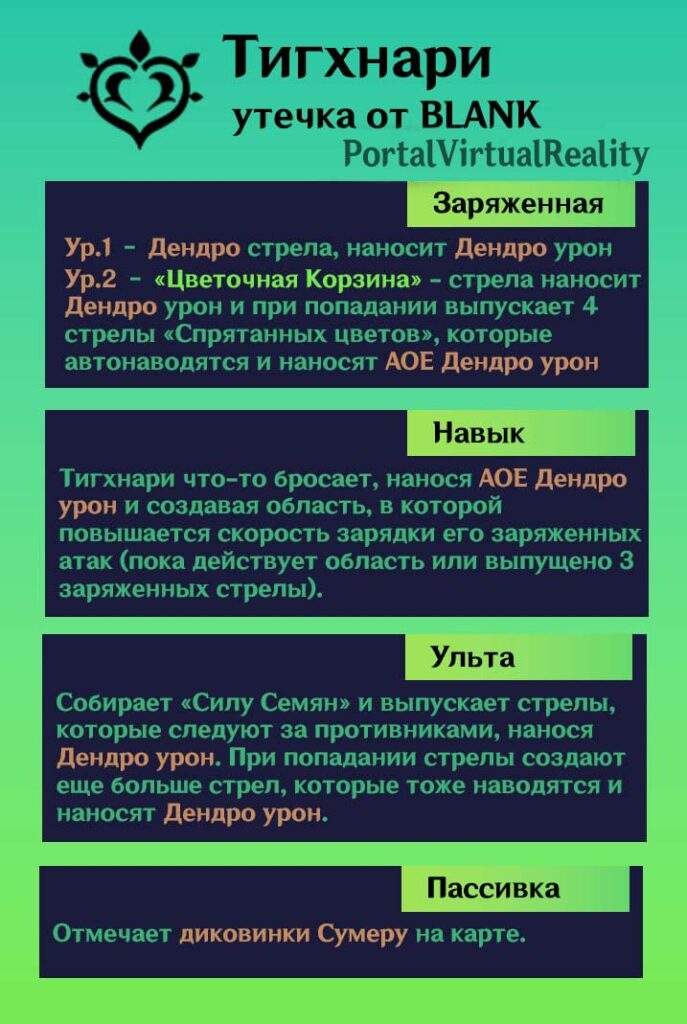 Tignari Combat Talents
Charged attack
• Level 1: Shoots an arrow with Dendro infusion that deals damage to Dendro
• Level 2: Fires (Flowerpot?) arrows, dealing damage to Dendro. Upon hit, 4 arrows (Hidden Flowers?) will be created that will automatically fly at nearby enemies, dealing AoE damage to Dendro
E-shka
• Throws an object that deals damage to Dendro in an area and creates a field in which enemies enter a state of "chaos"
• Tignari reduces the time to charge a second level shot for the duration of the ability or until he fires 3 charged shots
Ultimate
• Gathers (the power of all seeds) and fires arrows that target nearby enemies, dealing damage to Dendro. When these shots hit enemies, they create identical arrows that fly at nearby enemies and deal additional Dendro damage.
Passive Talent
• Marks Sumeru curiosities on the mini-map
Tighnari will be waiting for us in update 3.0 along with Dori and Kollei.